37799848

10-FLX2-020-VOIP

Limited Quantity Available

Call for next available delivery
Getting Details
Should this product arrive in a condition other than described, or if it does not function within the first 30 days from the date of receipt, you must contact our Customer Care Center at 1-888-213-0259. If we are unable to resolve the issue with your Scratch & Dent product, we will issue a Return Merchandise Authorization (RMA) and refund your purchase price after the item is received in our warehouse and it is inspected to verify that the product is in the same condition as it was in when it shipped out. If the product is returned incomplete, a Restocking Fee may apply.
Warranty: 30 Days
This is a Scratch & Dent product that has been fully inspected. This unit has minor scratches on the remote, and the RJ45 cable is missing. This item is available in limited quantities while supplies last.
To see all Scratch & Dent products and other deals, visit our
Clearance Center
!
The Revolabs FLX2 wireless conference phone is a unique marriage of technology and ergonomic design, allowing for an unparalleled experience when making telephone calls, video conference calls, or using it with your Bluetooth enabled cell phone or computer to make speaker phone calls.
The technology used allows the microphones, the dialer, and the speaker to co-exist with other wireless products such as wireless LANs (802.11 b/g) without interference. The Revolabs FLX2 conference phone includes digital encryption technology to ensure secure wireless communications between the microphones, speaker and the base station. The FLX2 also includes a USB port for connecting with CPU, and a AUX port for connecting with Video conferencing codecs.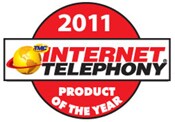 Audio Input Type:

Microphone

Base station, speaker, handset dialer, 2 directional microphones, and documentation (missing RJ45 cable).

Refurbished Type:

Scratch & Dent

(1) RJ-45 (VOIP)
(1) USB
(1) Aux

Base Station: DC 5V, 5W
Charger Tray: DC 15V, 15W
Talk Time: Up to 8 hours
Charge Time: 2 hours

Networking Protocol:

VoIP

This product is subject to our return policy. Please see our complete return policy for details.Should this product arrive in a condition other than described, or if it does not function within the first 30 days from the date of receipt, you must contact our Customer Care Center at 1-888-213-0259. If we are unable to resolve the issue with your Scratch & Dent product, we will issue a Return Merchandise Authorization (RMA) and refund your purchase price after the item is received in our warehouse and it is inspected to verify that the product is in the same condition as it was in when it shipped out. If the product is returned incomplete, a Restocking Fee may apply.
This website stores cookies on your computer. These cookies are used to collect information about how you interact with our website and allow us to remember you. We use this information in order to improve and customize your browsing experience and for analytics and metrics about our visitors both on this website and other media. To find out more about the cookies we use, see our Privacy Policy.
Batch Add Products by Item #