Get your Chromebooks here! Secure yours with a pre-order today!
22521042

A6A39BAE

In Stock

Virtual delivery
---
Secure your fleet with this trailblazing solution.
Getting Details
Streamline security with a single policy
Easily connect devices to your policy
Protect your workflow with fleet management of unique certificates
You know how important it is to protect sensitive business data. You also know how challenging it is to close all the security gaps in your IT infrastructure, including in your printing and imaging environment. HP JetAdvantage Security Manager can do the hard work of securing your print fleet so you don't have to. The most comprehensive printing security solution on the market, HP Security Manager helps you easily establish a fleet-wide security policy, ensure compliance, and protect your workflow—all while safeguarding the information that keeps your company running.
The HP Security Manager interface helps you streamline security by establishing a single policy and quickly applying it across your entire HP printing and imaging fleet. You can also create a policy based on recognized enterprise standards using the HP Security Manager Base Policy template, which is easily tailored to meet individual security policy requirements.
HP Security Manager ensures your devices are complying with security policies by providing ongoing assessments and automated remediation. You decide how often to schedule assessments: daily, weekly, or monthly—it's up to you. The solution identifies and reports noncompliant features during each assessment. It then automatically applies the correct policy to these features before assessing them again to make sure everything is correct.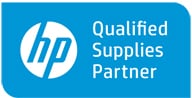 Fulfillment Type:

Accounting Exception

License Volume (#users):

250

Maintenance Included:

Yes

This product is subject to our return policy. Please see our complete return policy for details.

Supported network operating systems:
HP Security Manager is supported on 32-bit and 64-bit operating systems: Microsoft Windows 7 SP1, 8, 8.1, 10; Microsoft Windows Server 2008 R2 (64-bit only), 2012, 2012 R2, 2016

Supported databases:
Microsoft SQL Server Express 2012, Microsoft SQL Server 2012 (Enterprise), Microsoft SQL Server Express 2014 (Bundled), Microsoft SQL Server 2014 (Enterprise)

Tested browsers:
Internet Explorer 11 and higher, Google Chrome v60.0 and higher

.NET versions:
Requires .NET 3.5 and 4.6.2.

Supported devices:
For device compatibility, go to hp.com/go/securitymanager.

Server requirements:
2.33 GHz dual-core processor minimum, 4 GB RAM minimum (32-bit systems), 8 GB RAM minimum (64-bit systems)

Client requirements:
PC with 1.8 GHz processor minimum, 3 GB RAM minimum (32-bit systems), 4 GB RAM minimum (64-bit systems)

Storage requirements:
Minimum 4 GB available disk space. The amount of database storage required varies for HP Security Manager and is based on the following: number of devices assessed, size of policy to assess against, number of policies used to assess, frequency of assessments, and recommendations from assessments. It is highly recommended that a full instance of SQL be used when managing more than 1,000 devices.

OS Required:

Microsoft Windows 7 (32/64 bits), Microsoft Windows Server 2008 (32/64-bits), Microsoft Windows Server 2008 R2 x64 Edition, Microsoft Windows Vista (32/64 bits)
This website stores cookies on your computer. These cookies are used to collect information about how you interact with our website and allow us to remember you. We use this information in order to improve and customize your browsing experience and for analytics and metrics about our visitors both on this website and other media. To find out more about the cookies we use, see our Privacy Policy.
Batch Add Products by Item #