34004974

K0Q14A#BGJ

In Stock

Ships Today
---
The pinnacle of performance and security!
Getting Details
1200dpi x 1200dpi (B&W)
650sheet(s) Capacity
Legal (8.5 in x 14 in)
USB Type A, USB Type B, RJ-45
512.000MB Installed RAM
1536MB Maximum RAM
1 Year Warranty
The HP LaserJet Enterprise M607n Printer with JetIntelligence combines exceptional performance and energy efficiency with professional-quality documents right when you need them – all while protecting your network from attacks with HP's deepest security. With HP Sure Start, each printer regularly checks its operating code and repairs itself from attempted hacks. Whitelisting checks firmware during startup to help ensure it's authentic, good code – digitally signed by HP and run-time intrusion detection continually monitors activity to detect and stop attacks, then automatically reboots. You can centralise control of your printing environment with HP Web Jetadmin and help build business efficiency.
With the HP LaserJet Enterprise M607n high-speed performance meets energy efficiency. This printer wakes up fast and prints your first page faster, in as quickly as 7.9 seconds. It also uses exceptionally low amounts of energy thanks to its innovative design and toner technology.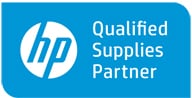 Standard print languages: HP PCL 6, HP PCL 5 (HP PCL 5 driver available from the Web only), HP postscript level 3 emulation, native PDF printing (v 1.7), Apple AirPrint

Fonts and typefaces: 105 internal TrueType fonts scalable in HP PCL, 92 internal scalable fonts in HP postscript level 3 emulation (Euro symbol built-in); internal Unicode Fonts (Andale Mono WorldType); Internal Windows Vista 8 Fonts (Calibri, Cambria)

Mobile printing capability: HP ePrint; Apple AirPrint; Mopria-certified

Supported network protocols Via built-in networking solution: TCP/IP, IPv4, IPv6
Print: TCP-IP port 9100 Direct Mode, LPD (raw queue support only), Web Services Printing, IPP 2.0, Apple AirPrint, HP ePrint, FTP Print, Google Cloud Print
DISCOVERY: SLP, Bonjour, Web Services Discovery
IP CONFIG: IPv4 (BootP, DHCP, AutoIP, Manual, TFTP Config, ARP-Ping), IPv6 (Stateless Link-Local and via Router, Statefull via DHCPv6)
Management: SNMPv2/v3, HTTP/HTTPs, Telnet, TFTP Config, FTP FW Download, Syslog

Media types: Paper (plain, light, bond, recycled, heavy, extra heavy, cardstock, pre-printed, pre-punched, coloured, rough, heavy rough), monochrome transparency, labels, letterhead, envelope, heavy envelope

Connector:

RJ-45, USB Type A, USB Type B

Connector Type:

Ethernet, USB 2.0

Printer, toner cartridge, power cord, software, documentation

Language Simulation:

PCL 5, PCL 6, PDF 1.7, PostScript 3

PostScript Support:

Standard

Printer Type:

Workgroup Printer

Media Capacity (max):

4400 sheet(s)

Media Capacity (Standard):

650 sheet(s)

Standard Media Size (max):

Legal (8.5 in x 14 in)

Supported Media Type:

Bond paper, Card stock, envelope(s), label(s), Light-weight paper, Plain paper, Preprinted paper, Punched paper, Recycled paper, Transparencies

RAM (installed):

512.000 MB

Memory
Standard: 512 MB
Maximum: 1.5 GB, MAX memory, when 1GB Accessory DIMM is installed

B&W H-Resolution (max):

1200 dpi

B&W Print Speed (max):

55 ppm

B&W Resolution (max):

1200 x 1200 dpi

B&W V-Resolution (max):

1200 dpi

USB 2.0 Type B port
(2) USB 2.0 Type A ports
RJ-45 Gigabit Ethernet 10/100/1000T network ports

Power Consumption: 780 watts (printing), 15.3 watts (ready), 3.1 watts (sleep), < 0.1 watts (Auto Off/Manual On), < 0.1 watts (Manual Off)
Typical Electricity Consumption (TEC): Blue Angel: 1.971 kWh/Week; Energy Star: 2.131 kWh/Week

This product is subject to our return policy. Please see our complete return policy for details.

Android, Linux Boss (5.0), Linux Debian (7.0, 7.1, 7.2, 7.3, 7.4, 7.5, 7.6, 7.7, 7.8, 7.9, 8.0, 8.1, 8.2, 8.3, 8.4, 8.5, 8.6), Linux Fedora (22, 23, 24), Linux Mint
(17, 17.1, 17.2, 17.3, 18), Linux Red Hat Enterprise (6.0, 7.0), Linux SUSE (13.2, 42.1), Linux Ubuntu (12.04, 14.04, 15.10, 16.04, 16.10), OS macOS
10.12 Sierra, OS X 10.11 El Capitan, OS X 10.10 Yosemite, UNIX, Windows 10 all 32/64-bit editions (excluding RT OS for Tablets), Windows 7 all 32/64-bit
editions, Windows 8/8.1 all 32/64-bit editions (excluding RT OS for Tablets), Windows Vista all 32-bit editions (Home Basic, Premium, Professional, etc.),
Windows XP SP3 32-bit editions (XP Home, XP Pro, etc.), Citrix MetaFrame Presentation Server 3.0, Citrix MetaFrame XP Presentation Server (Feature Release 1, 2, and 3), Citrix on Windows Server 2003/2003 R2, Citrix on Windows Server 2008/2008 R2/2008 R2 SP1, Citrix on Windows Server 2012/2012 R2, Citrix Presentation Server 4.0/4.5, Citrix XenApp 5.0 (Plus Feature Pack 2 & 3) for Windows Server 2008 Terminal Services 32/64-bit, Citrix XenApp 6.0/6.5 (for Windows Server 2008 R2 Terminal Services, 32/64-bit), Citrix XenApp 6.0/6.5/7.5 (for Windows Server 2008 R2 SP1 Terminal Services, 32/64-bit), Citrix XenApp 7.5 (for Windows Server 2012 and 2012 R2 Terminal Services, 64-bit), Citrix XenDesktop 5.6 (for Windows Server 2008 R2 Terminal Services, 32/64-bit), Citrix XenDesktop 5.6/7.0/7.5 (for Windows Server 2008 R2 SP1 Terminal Services, 32/64-bit), Citrix XenDesktop 7.0/7.5 (for Windows Server 2012 and 2012 R2 Terminal Services, 64-bit), Novell NetWare 6.5/SP8 Novell Clients, Novell iPrint Appliance v1.0, Novell Open Enterprise Server 11/SP1, Novell Open Enterprise Server 2 for Linux, Novell Servers, Windows Server 2003/2003 R2 32/64-bit (SP1/SP2) Standard/Enterprise/Datacenter (+ Cluster & Terminal Services), Windows Server 2003/2003 R2 32-bit (SP1/SP2), Standard/Enterprise (+ Cluster & Terminal Services), Windows Server 2008 32/64-bit (SP2) Standard/Enterprise (+ Cluster & Terminal Services), Windows Server 2008 R2 64-bit (SP1) Standard/Enterprise (+ Cluster & Terminal Services), Windows Server 2008/2008 R2 32/64-bit (SP1/SP2) Standard/Enterprise/Datacenter (+ Cluster & Terminal Services), Windows Server 2012/2012 R2 64-bit Standard/Foundation/Essentials/Datacenter (+ Cluster & Terminal Services)
Windows: 2 GB available hard disk space
Mac: 1.3 GB available hard drive space; Internet

OS Required:

Android, Apple macOS 10.12, Apple macOS 10.12 Sierra, Apple MacOS X 10.10 Yosemite, Apple MacOS X 10.11 El Capitan, BOSS GNU/Linux 5.0, Citrix MetaFrame Presentation Server 3.0, Citrix MetaFrame XP Presentation Server, Citrix Presentation Server 4.0, Citrix Presentation Server 4.5, Citrix XenApp 5, Citrix XenApp 6, Citrix XenApp 6.5, Citrix XenApp 7.5, Citrix XenDesktop 5.6, Citrix XenDesktop 5.6 (32/64 bits), Citrix XenDesktop 7, Debian Linux 7.x, Debian Linux 8.1, Debian Linux 8.2, Debian Lin
This website stores cookies on your computer. These cookies are used to collect information about how you interact with our website and allow us to remember you. We use this information in order to improve and customize your browsing experience and for analytics and metrics about our visitors both on this website and other media. To find out more about the cookies we use, see our Privacy Policy.
Batch Add Products by Item #