Chromebook Showcase: Great Savings on Top Brand Chromebooks!
32474526

X3D03A

In Stock

Ships Monday
Help protect your company's confidential information and control printing access
by requiring users to authenticate at your imaging and printing devices with your
existing proximity cards. In the past, the wide variety of proximity cards on the market made it expensive and cumbersome to support authentication via cards, HP Common Proximity Card Readers offer support for multiple card formats in a single card reader.
Enhance accuracy and accountability with a card reader designed to eliminate errors associated with individual identification at the device. When used as log-on readers, HP Proximity Card Readers even meet HIPAA requirements in the healthcare field.
HP Universal Proximity Card Readers are capable of easily configuring the reader's beeper volume and can read four different card configurations simultaneously. This card reader has a built-in SIM slot that can be used for additional card types.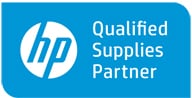 Supported card types

Awid; Cardax UID; CASI-RUSCO (GE Security & UTC); Deister UID; ISO 14443A CSN; Advant CSN (Legic); DESFire CSN; I-tag CSN (IBM); MiFare CSN (Philips, NXP); MiFare Ultralight CSN (Philips, NXP); DIGITAG; EM/Marin EM 410x (RDR-6E8x Compatible); EM/Marin EM 410x Alternate; GProx-II UID; HID iClass CSN; HID Prox; HiTag 1 and S Alternate; HiTag 1 & S (RDR-6H8x Compatible); HiTag 2 Alternate; HiTag 2 Primary (RDR-6H8x Compatible); Indala ASP 26 Bit; ISO 15693A CSN; etag CSN (Secura Key); I-Code CSN (Philips, NXP); my-d CSN (InÞ
neon); Tag-It CSN (Texas Instruments); HID Prox (125kHz); MiFare 14443A and 15693 (13.56MHz); HID iCLASS (13.56MHz); Card Serial Number(CSN) (13.56MHz); Indala ASP UID (Motorola); Indala ASP+ UID (Motorola); ioProx (Kantech); Farpointe Data (Pyramid) NXT UID; Keri NXT UID; Pyramid (Farpointe Data) UID; Farpointe Data (Pyramid) NXT 26 Bit; Keri NXT 26 Bit; Pyramid (Farpointe Data) NXT 26 Bit; Keri UID (RDR-6K8x Compatible); NexKey,
Quadrakey, KeyMate, 2Smart Key (Honeywell); Nexwatch (Honeywell); Radio Key (Secura Key -02) (RDR-6Z8x Compatible); ReadyKey PRO UID; Rosslare; Russwin UID; SecuraKey -0 X3D03A; Cepas, Nedap, Sony Felica (NFC Tag Type 3), Octopus (Hong Kong), Oyster (London & Canada), ISO 14443B CSN (NFC Tag Type 1), NFC Types 1 & 3 non-Random CSN, MIFARE (Improved Read Range), MIFARE Secure Sector, Cotag, GProx-II ID, ID Teck Alternate (128 bits), Isonas, HiTag: Improved Read Range, RDR-758x Equivalent (iClass CSN, ISO14443A CSN, ISO15693 CSN, MIFARE CSN (Philips, NXP), MIFARE DESFire CSN), RDR 608xxx Equivalent (HID, iCLASS ID, HIP Prox) SIM slot for future card types
Batch Add Products by Item #