Deal of the Week:
21.5" ViewSonic HD LED Monitor, Save 24%
34361921

X4D92AN#140

In Stock

Ships Today
This package contains an HP 64 Black and HP 64 Tri-color Original Ink Cartridge.
The HP 64 Tri-Color Original Ink Cartridge provides outstanding photo and document quality. Producing brilliant color graphics, this cartridge is perfect for all of your in-home office documents. This 4ml cartridge yields 165 pages.
The HP 64 Black Original Ink Cartridge yields 200 pages. It allows you to print high quality black text and graphics with unique shading.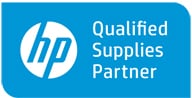 Works with:
HP ENVY Photo 6255 All-in-One Printer
HP ENVY Photo 7155 All-in-One Printer
HP ENVY Photo 7855 All-in-One Printer
HP ENVY Photo 6220 All-in-One Printer
HP ENVY Photo 6220 All-in-One Printer
HP ENVY Photo 6220 All-in-One Printer
HP ENVY Photo 6252 All-in-One Printer
HP ENVY Photo 6258 All-in-One Printer
HP ENVY Photo 6230 All-in-One Printer
HP ENVY Photo 6232 All-in-One Printer
HP ENVY Photo 7158 All-in-One Printer
HP ENVY Photo 7158 All-in-One Printer
HP ENVY Photo 7164 All-in-One Printer
HP ENVY Photo 7858 All-in-One Printer
HP ENVY Photo 7864 All-in-One Printer
HP ENVY Photo 7858 All-in-One Printer
HP ENVY Photo 7820 All-in-One Printer
HP ENVY Photo 7820 All-in-One Printer
HP ENVY Photo 6234 All-in-One Printer
HP ENVY Photo 7822 All-in-One Printer
HP ENVY Photo 7822 All-in-One Printer
HP ENVY Photo 7820 All-in-One Printer
HP ENVY Photo 7830 All-in-One Printer
HP ENVY Photo 7832 All-in-One Printer
HP ENVY Photo 6222 All-in-One Printer
HP ENVY Photo 6222 All-in-One Printer
HP ENVY Photo 6258 All-in-One Printer
HP ENVY Photo 7120 All-in-One Printer
HP ENVY Photo 7120 All-in-One Printer
HP ENVY Photo 7120 All-in-One Printer
HP ENVY Photo 7130 All-in-One Printer
HP ENVY Photo 7134 All-in-One Printer
HP ENVY Photo 7155 All-in-One Printer

(2) Cartridges, documentation

Color:

Black, Blue, Pink, Yellow

Print Color:

Black, Tri-color

Product Type:

Ink cartridge

Page Yield:

165 page(s), 200 page(s)
Batch Add Products by Item #