Chromebook Showcase: Great Savings on Top Brand Chromebooks!
17035744

CH003B

Partial Quantity Available

Call for next available delivery
An odor-free, PVC-free alternative for wall murals, this high-performance, flame-retardant HP 54" x 100' PVC-free Wall Paper comes with an ultra-smooth finish providing vivid color and high-definition detail ideal for wall murals. It provides up to 20 years display permanence indoors, away from direct sun. This easy-to-install, strippable prepaste wall paper tears off easily and comes with an HP warranty for clean removal.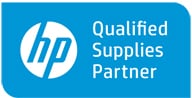 Print Technology:

Ink-jet

Media Quantity:

1 roll(s)
Batch Add Products by Item #